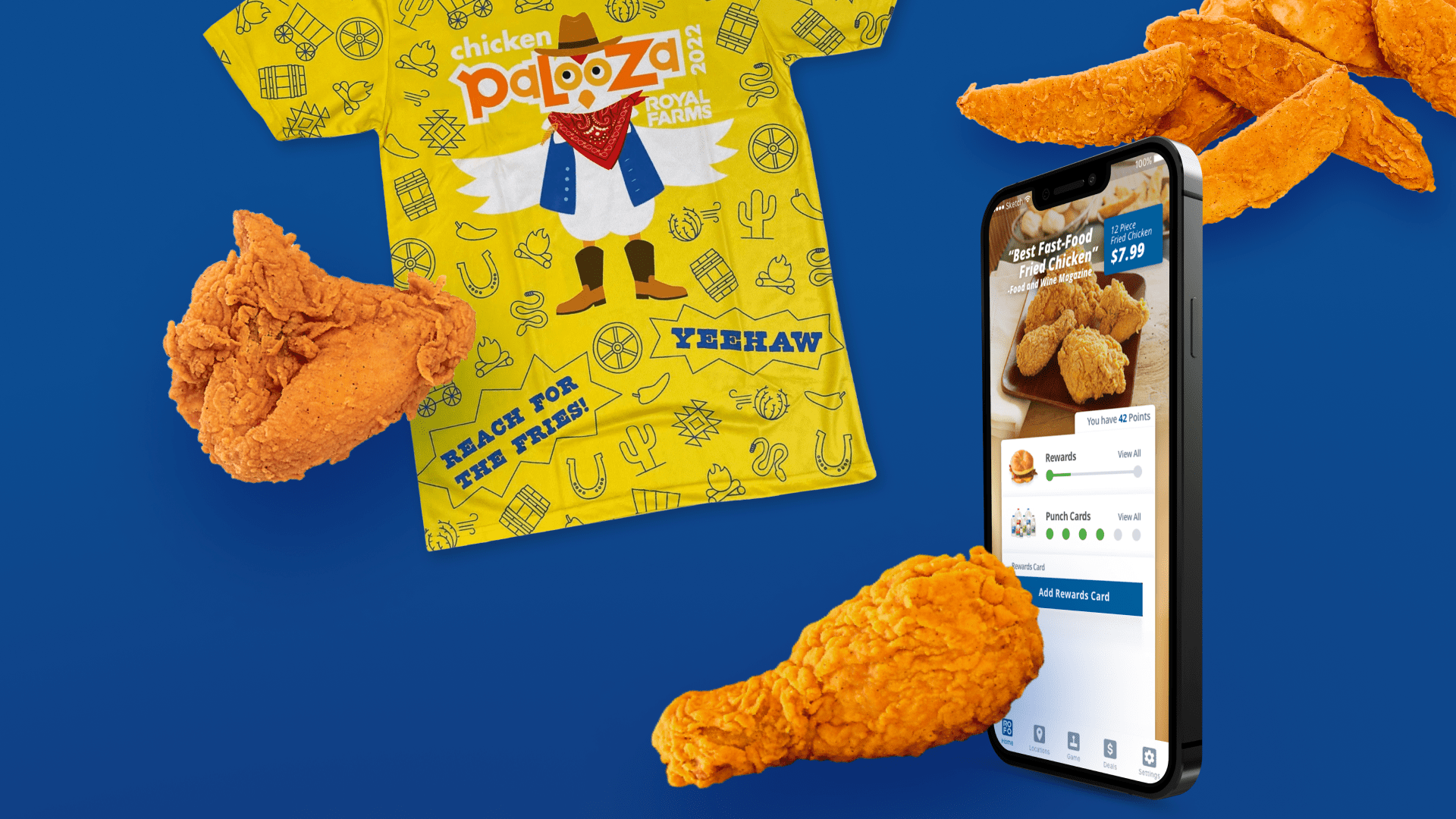 Royal Farms
Maximizing customer loyalty by modernizing the customer journey
Background
From a family-owned dairy farm in 1918 to its first store in 1959, Royal Farms now owns and operates more than 200 convenience and gas station locations in Maryland, Delaware, Virginia, New Jersey, and Pennsylvania.
The Mindgrub and Royal Farms teams worked together to optimize each touchpoint in their customer experience, from their mobile loyalty app to their campaign branding to their in-store kiosks and beyond.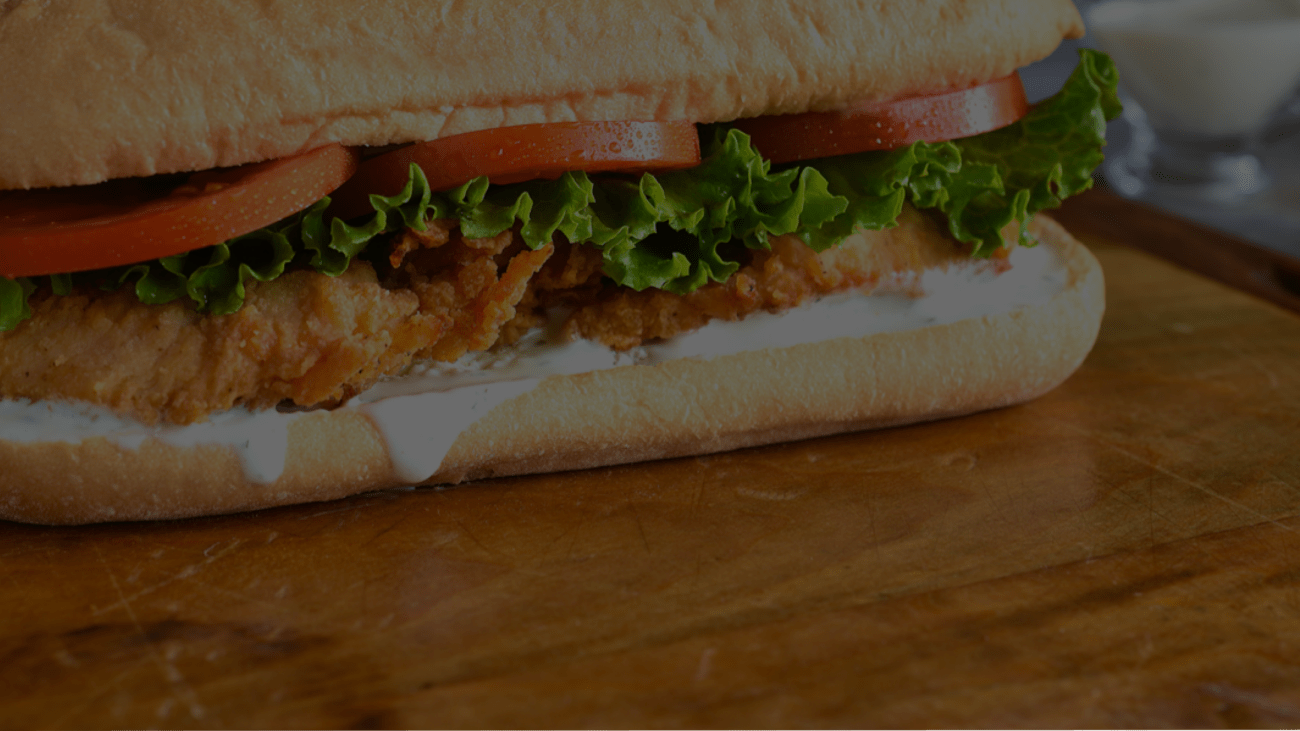 Our Approach
The Royal Farms project began with multiple discovery session workshops. Based on feedback from a diverse subset of customers and stakeholders, we determined that the digital transformation roadmap would include relaunching their native mobile application, streamlining the loyalty program, and strengthening the brand both inside and outside of their hundreds of store locations.
Propelled by an agile approach and in-store customer testing, the integrated platform was built in React, a Javascript framework that works as a headless client with a PHP backend, and is supported by custom infrastructure configured on Amazon Web Services (AWS). The loyalty program also integrates seamlessly with the NCR point-of-sale system, mobile payment platforms like Apple Pay, and GPS technology.
The app's core functionality was designed to make it more convenient (and fun) to be a loyal ROFO customer.
ROFO Rewards App Features
Personalized Promotions

Instant access to targeted offers

Scannable Rewards Card

Earn or redeem rewards points during in-store transactions

Gamification

In-app games to boost brand engagement and generate rewards points

Location Services

Geolocation of stores filtered by service preference (specific fuel types, car washes, 24-hour stores, etc.)

Mobile Payments

Fast, secure checkout with proprietary or third-party mobile payment platforms
In-Store Kiosk Design
Self-service ordering and checkout kiosks are an important part of a ROFO customer's journey. Based on the results of intensive in-store testing sessions, we redesigned the kiosk experience to be more intuitive and visually reflective of the brand, adding in cross-sell and upsell functionality to improve average order value.
Chickenpalooza Campaign
Chickenpalooza was a multi-channel, time-limited campaign celebrating Royal Farms' world-renowned fried chicken. Supported by a new logo, custom packaging designs, an integrated digital/outdoor advertising campaign, and limited-edition Chickenpalooza merchandise, the inaugural campaign generated significant media attention and helped raise over $100,000 for the Johns Hopkins Children's Center.
The Mindgrub team has created a truly 'fresh' experience, and their technical depth has been on point. With this partnership, we are really getting the quality we need to scale and grow our digital offerings.
Scott Smith, Director of Information Technology, Royal Farms