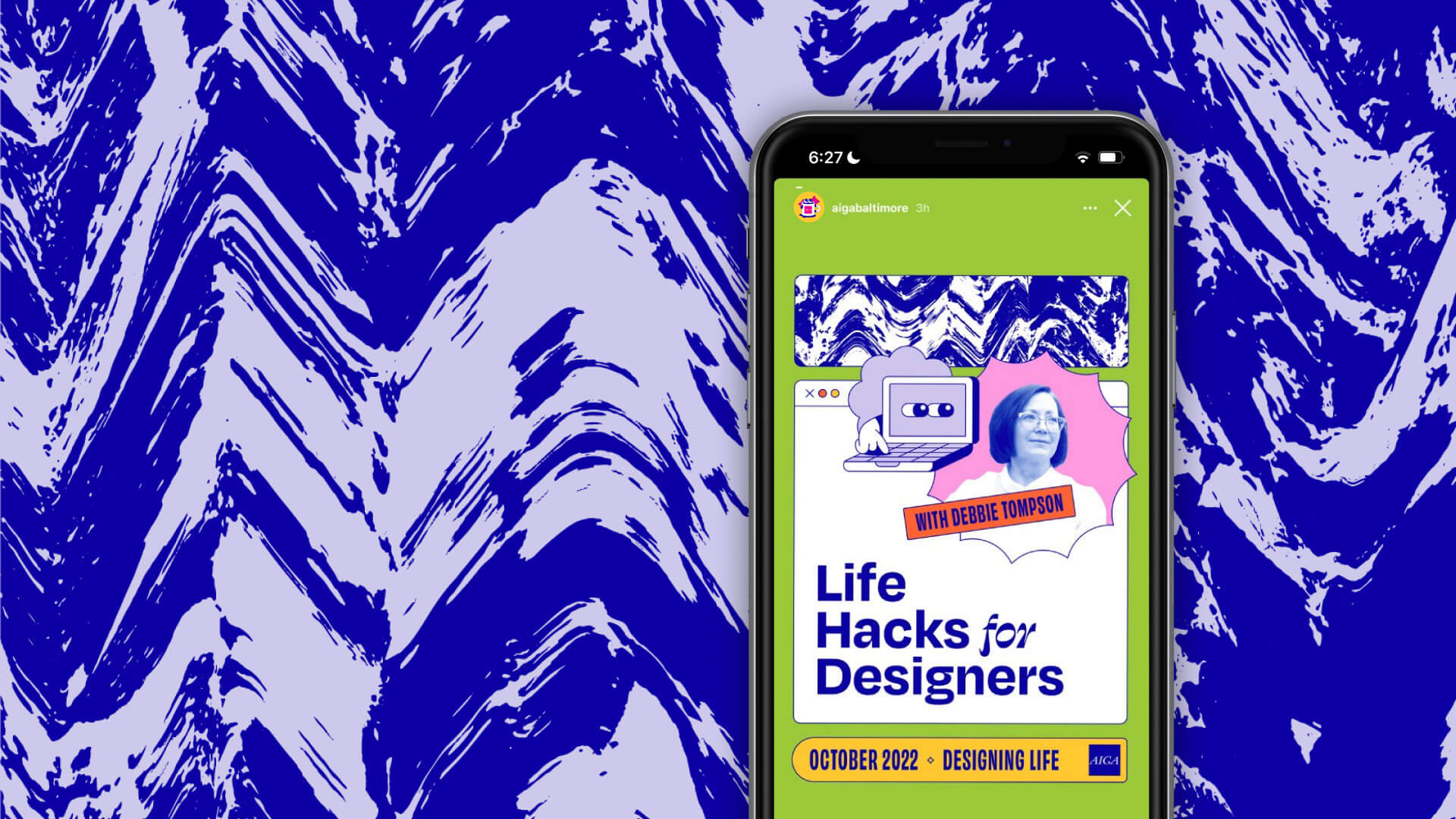 AIGA Baltimore
A custom design brings life to a month-long celebration of creativity.
Background
AIGA is a nationwide organization creating spaces for those who find purpose in design. Their local chapters provide entrepreneurial agency to those in creative fields through resources, support, and connections. Through their work, they move the design community forward, especially for those in Mindgrub's own neighborhood of Baltimore, Maryland.
AIGA's Baltimore chapter chose Mindgrub as a partner to create a concept for their 2022 Design Month theme: Designing Life. With Mindgrub's experienced history in custom designs, they were confident in our ability to relate to their needs while bringing a fresh perspective to an annual campaign.
Through this partnership, we created a clever concept representative of AIGA's Designing Life theme, increasing social media engagement and bringing people together for the return of in-person events.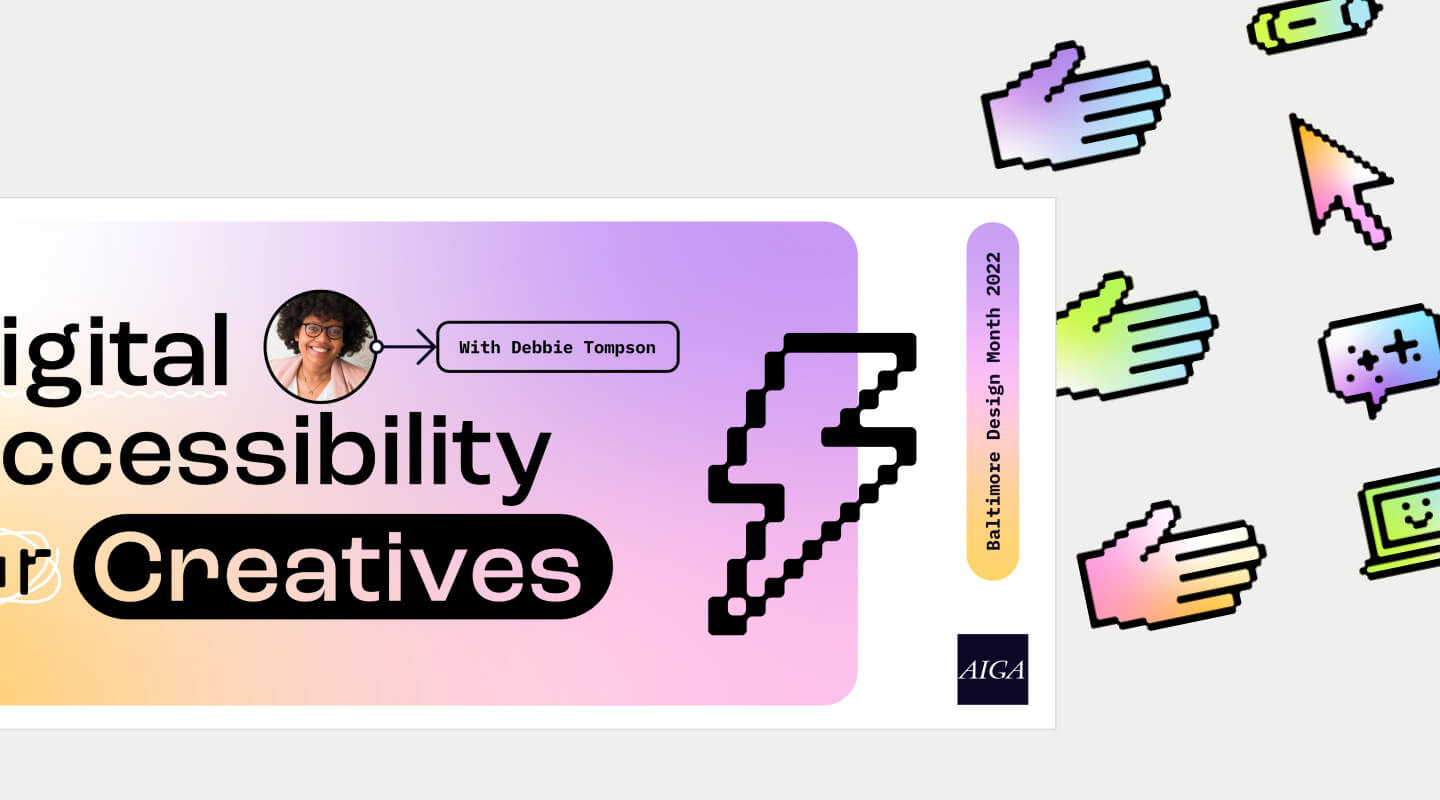 Our Approach
Mindgrub headed the concept design and curation of the project. We presented two options that incorporated our interpretations of the Designing Life theme. AIGA chose the option in which we created a feeling of playfulness by giving life (pun intended) to the design trade's most recognizable tools.
Our passion for design aided the team while searching for inspiration for this project. To bring out the positive nature of our vision, we found Mindgrub's core value of 'innovation through collaboration' to be a motivator. Since the project had so much potential for creative freedom, we stretched our abilities to their fullest potential.
We began with a concepting phase. During this time, our team tested illustration styles on a variety of design tools, before choosing a final direction. As with any animating process, these sketches acted as the building blocks for the final product.
Working Together
To bring everything together, Mindgrub created a brand guide and asset library that acted as a helpful reference point for the team at AIGA. These resources played an important role in handing off the design system to AIGA and allowed them to create additional assets on their own. The modularity of the design system allowed event graphics to have a unique look and feel, while fitting in with the overarching branding. Because of this, the design system can easily scale to different sizes from social graphics and emails, to event swag and signage.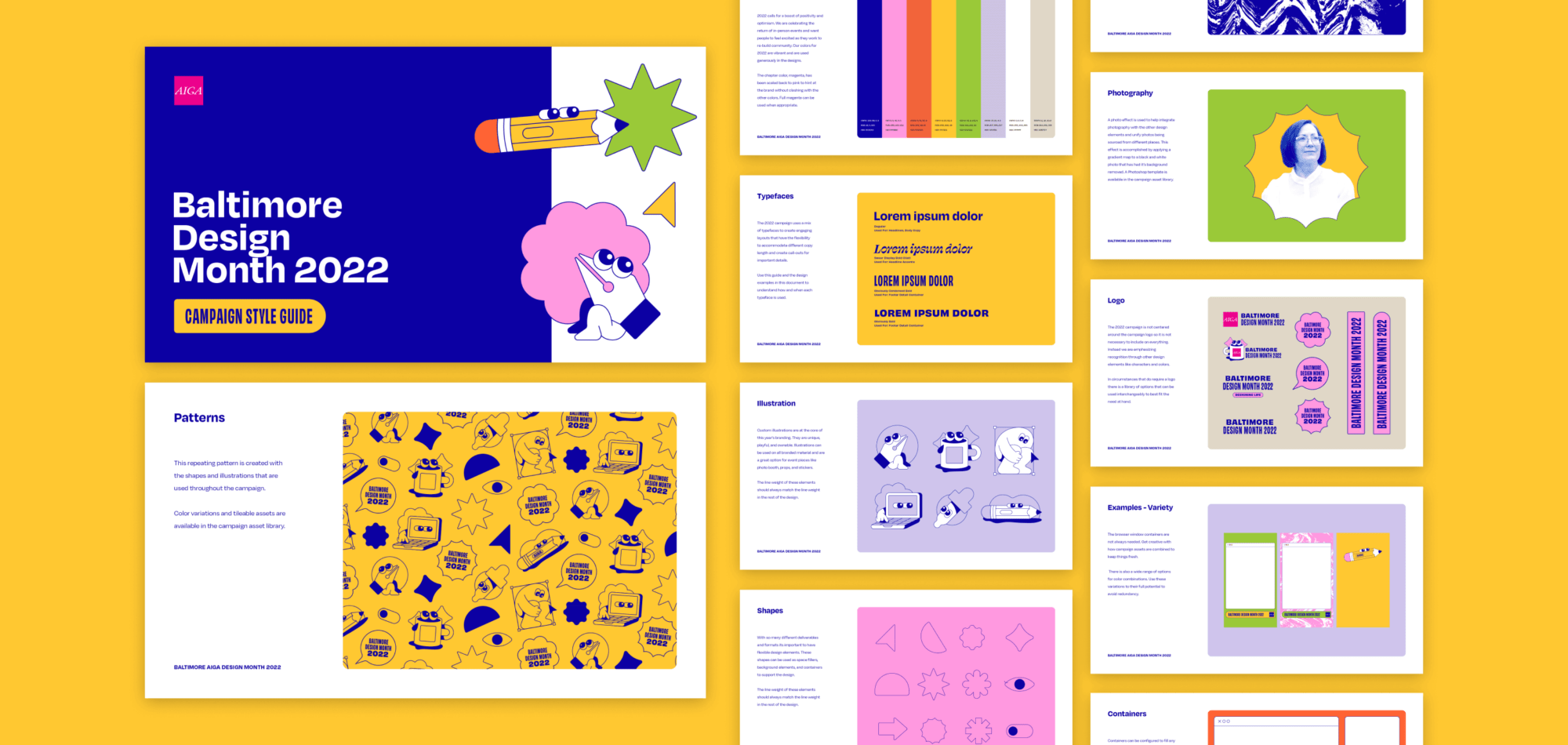 The Characters
We created animations out of a laptop, a pencil, a bezier pen, and more that appeared ready to jump off the screen. This style brought a light and optimistic feeling to Design Month. Because each character had so much individual personality, AIGA Baltimore could choose a 'star of the show' for each event. This allowed for longevity and differentiation throughout the campaign.
Each illustrated tool was highlighted in various ways, whether they became the 'face' of a certain event or were showcased on a specific asset. For example:
Our Event
In addition to being a brand partner, Mindgrub hosted a Design Month event, Figma: Fad or Future? During the panel discussion, Mindgrubbers debated the future of Figma, a design software recently acquired by Adobe. Watch the highlights below (or view the full discussion and recap): 
It was a pleasure to collaborate with Mindgrub on the Baltimore Design Month 2022 branding and closing event, Figma: Fad or Future. Mindgrub has been well-known in the Baltimore community as a technology firm, so we were happy to showcase the team's design talents.
Frances Miller, President of AIGA Baltimore